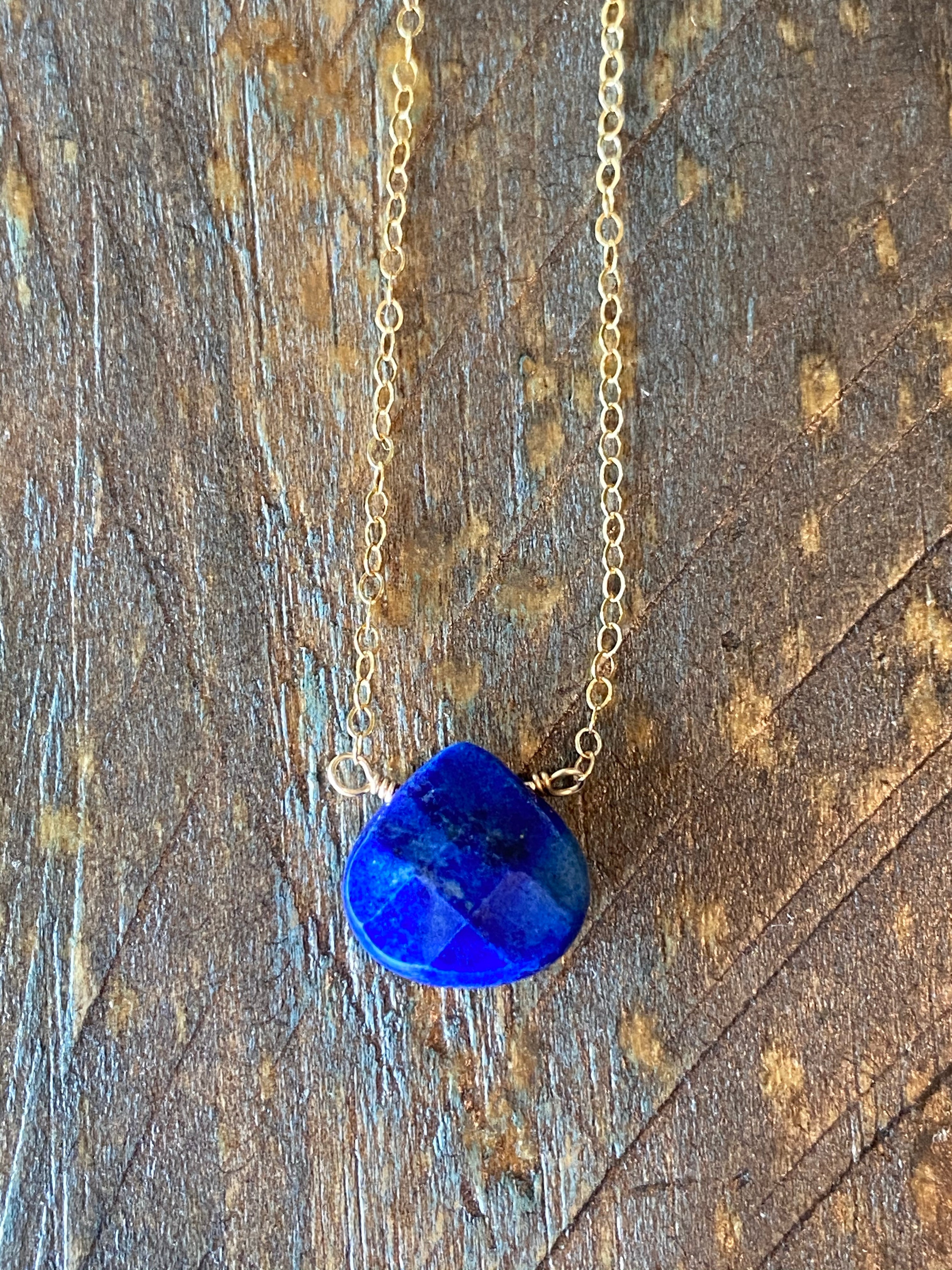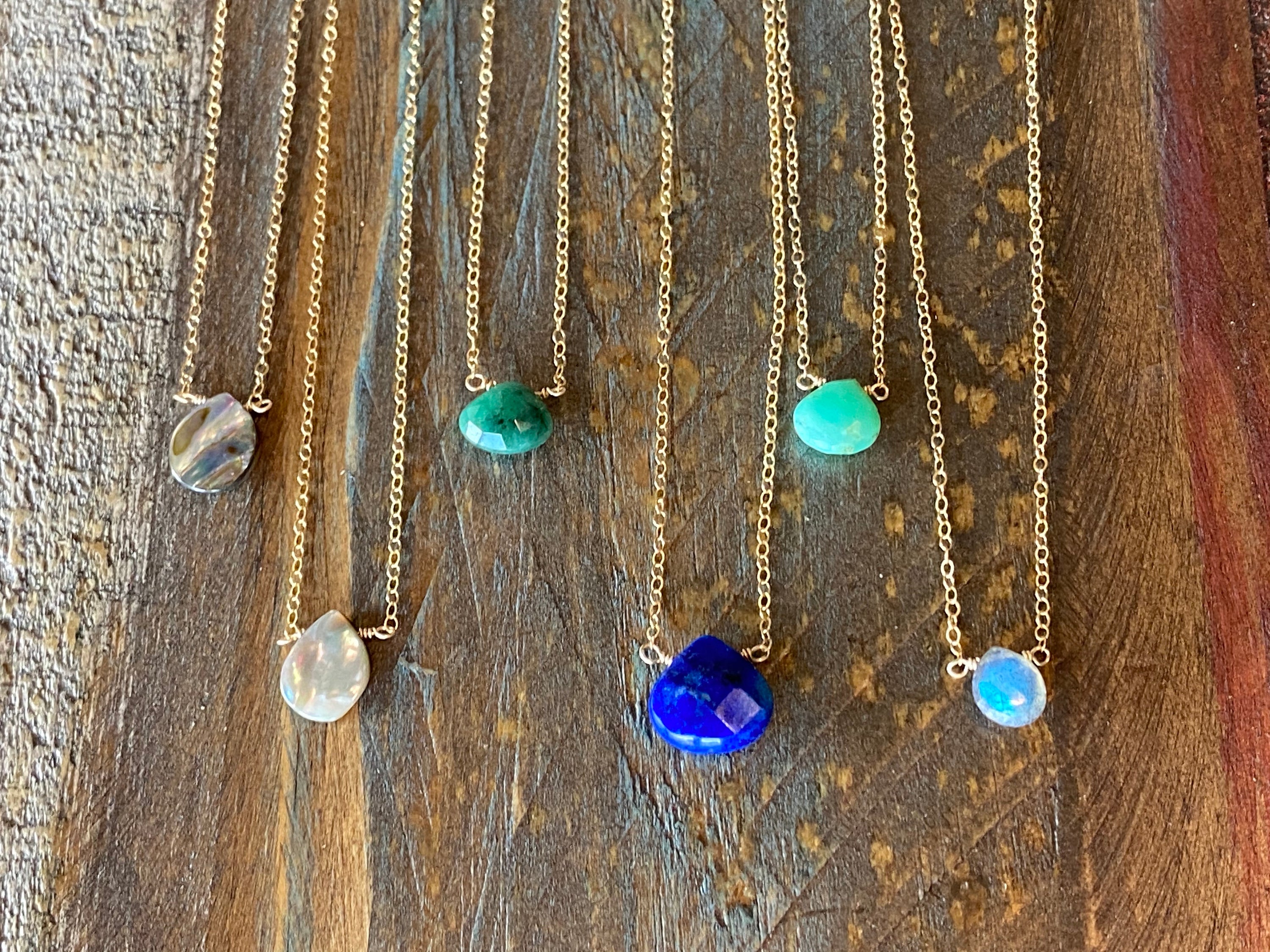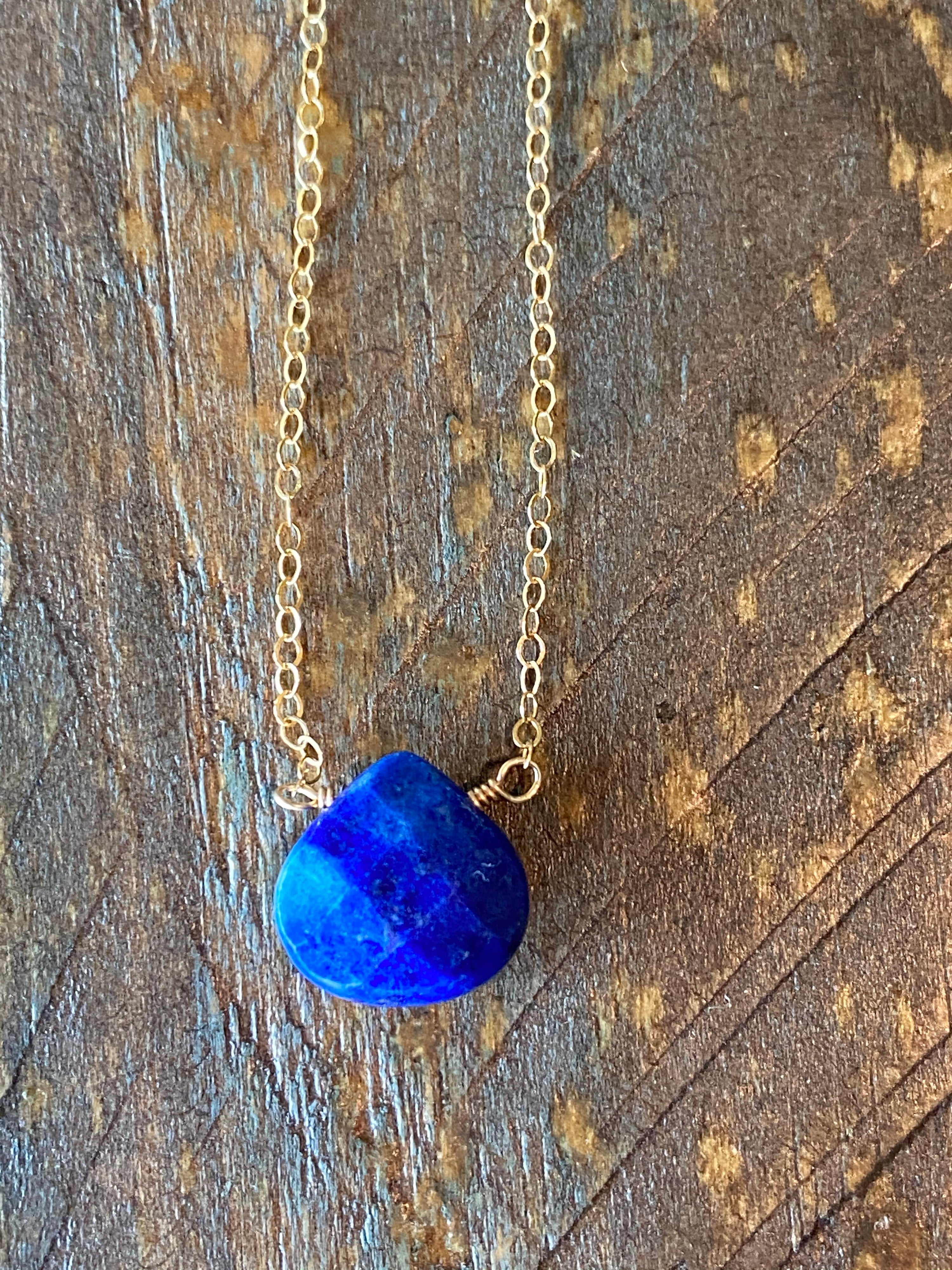 Gold blue lapis teardrop choker necklace
16"-18" 14k gold filled chain. Natural stone size and color varies.
Information about blue lapis gemstone:
Encourages self-awareness, allows self-expression and reveals inner truth, providing qualities of honesty, compassion and morality to the personality. Stimulates objectivity, clarity and encourages creativity. Lapis assists to confront and speak one's truth and inspires confidence.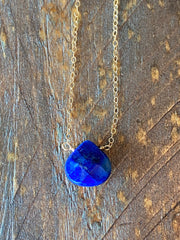 Gold blue lapis teardrop choker necklace