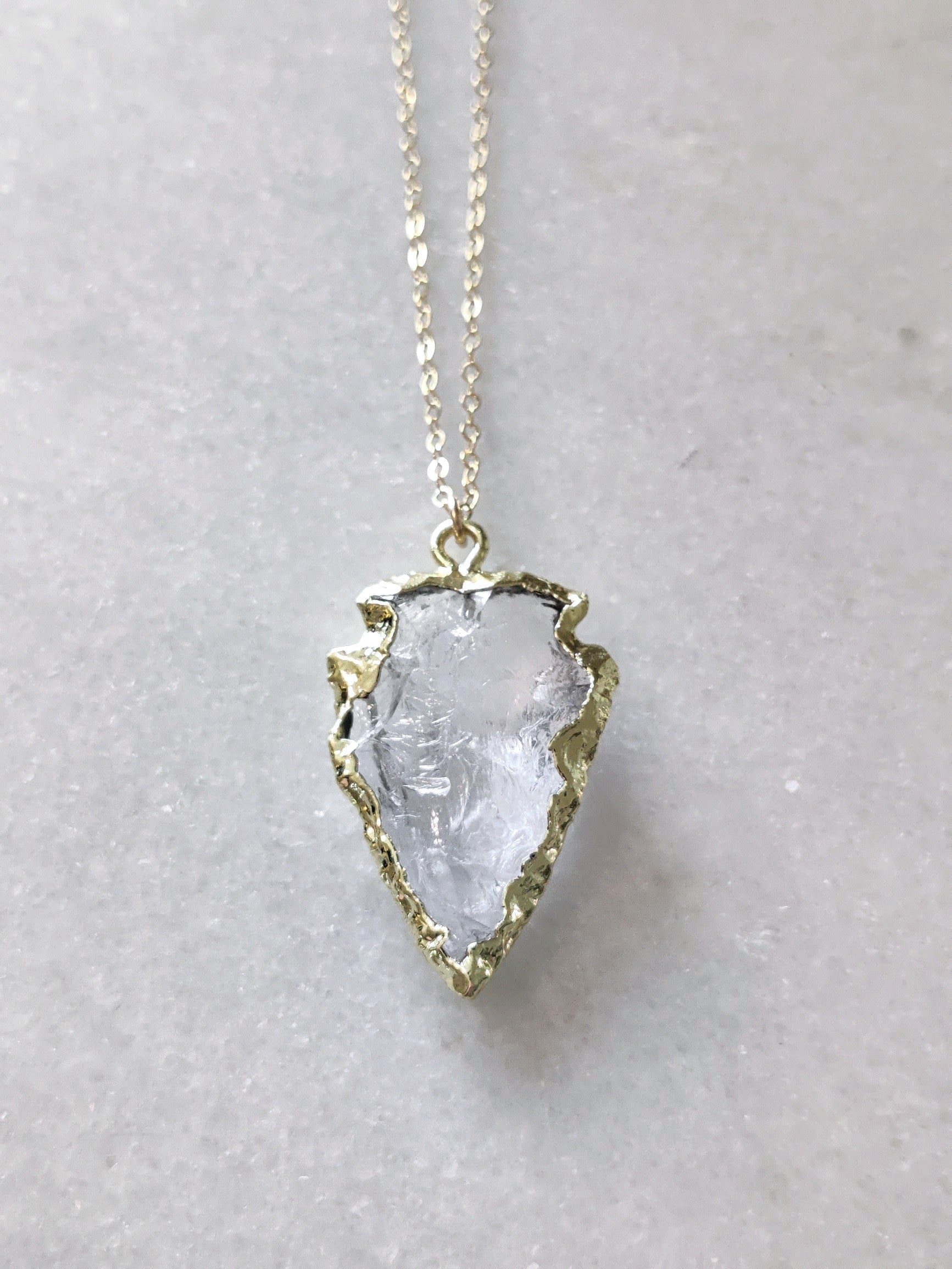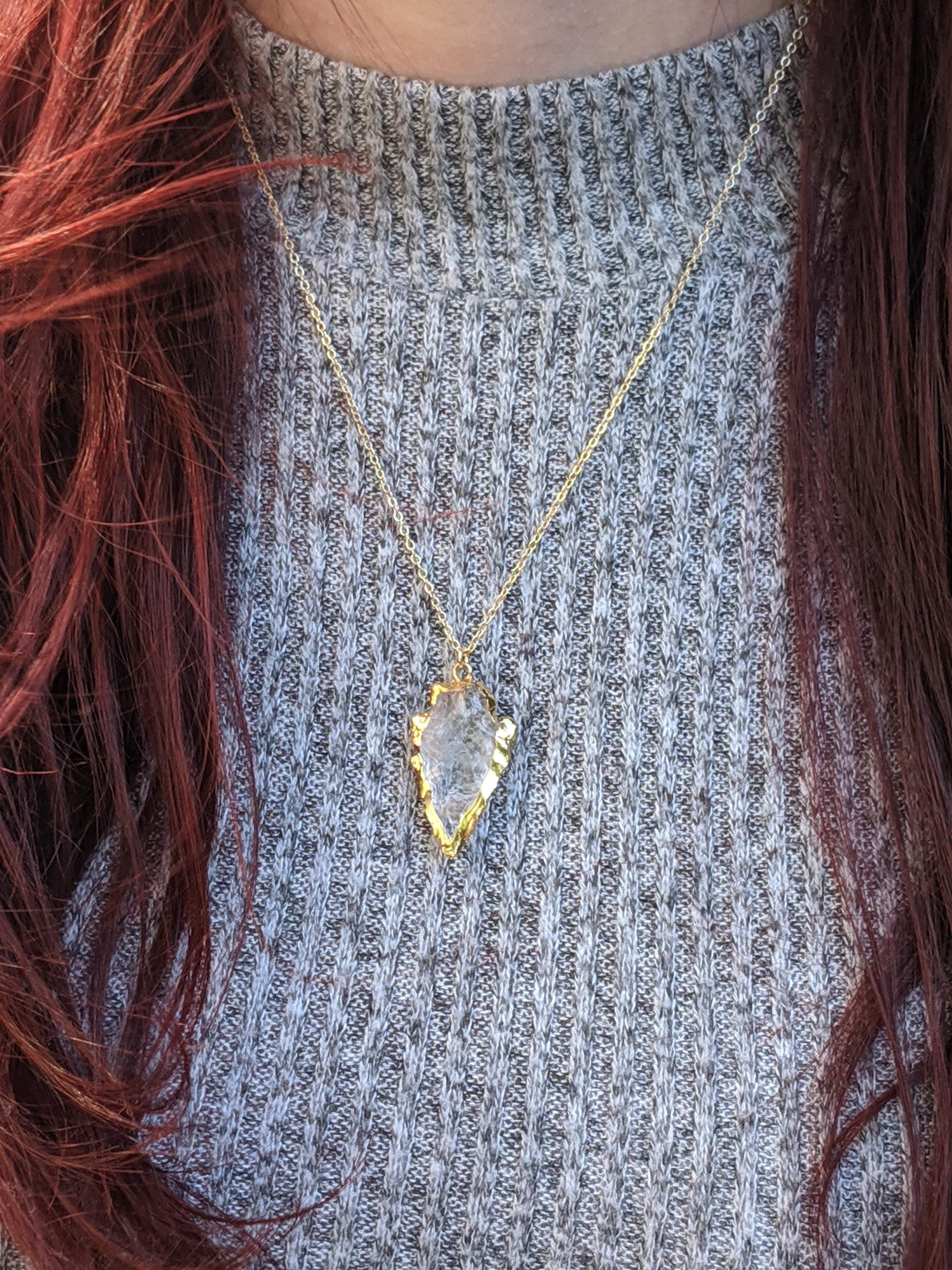 Gold clear quartz arrowhead edged in gold
18"-20" 14K gold filled necklace. Electroplated crystal quartz. Natural stone size and color varies.
Information about crystal quartz:
Crystal quartz is considered a "master healer." It's said to amplify energy by absorbing, storing, releasing, and regulating it. It's also said to aid concentration and memory. Physically, clear crystals are claimed to help stimulate the immune system and balance out your entire body.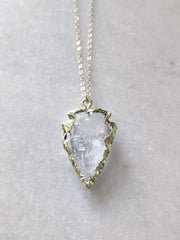 Gold clear quartz arrowhead edged in gold