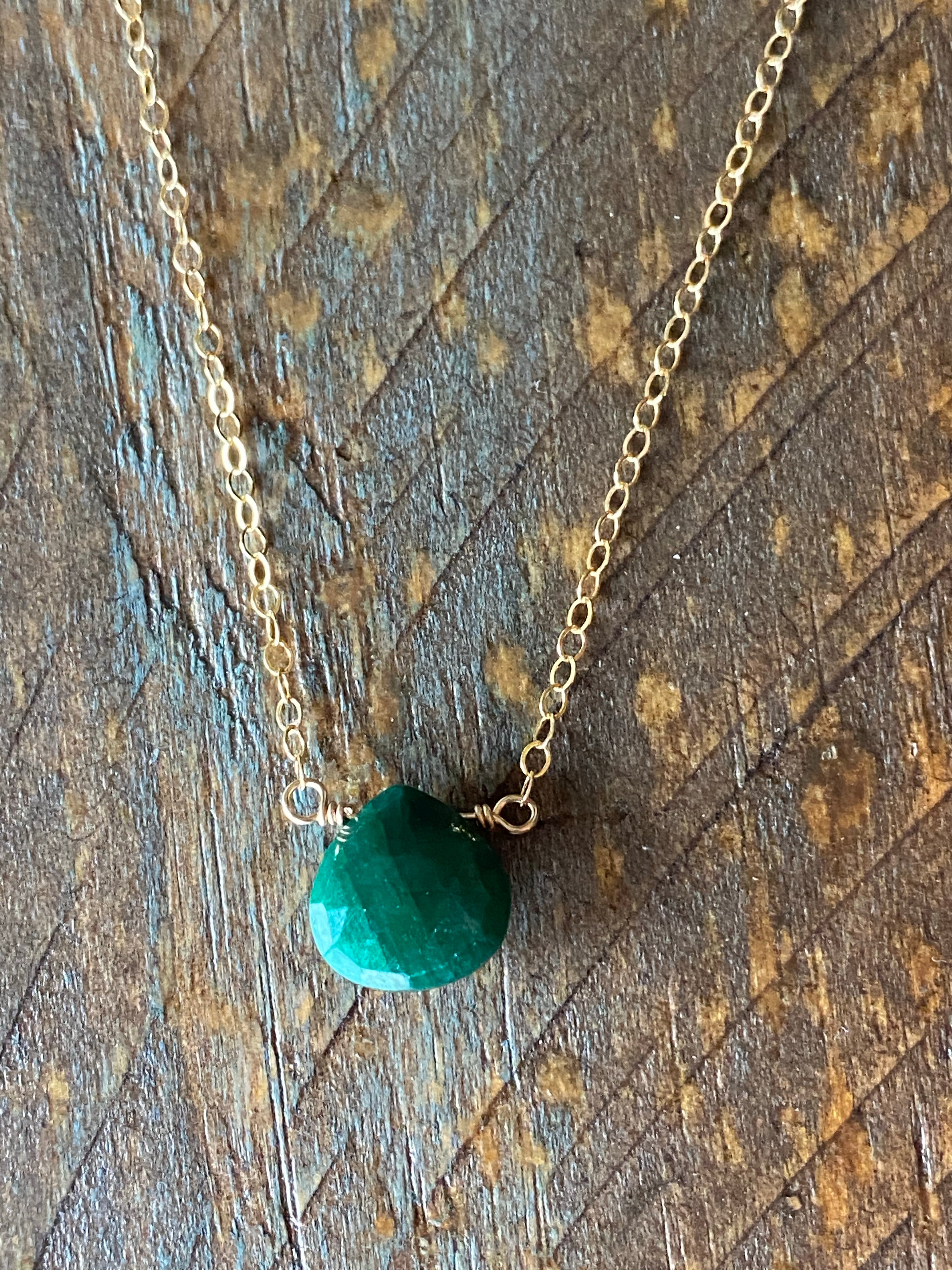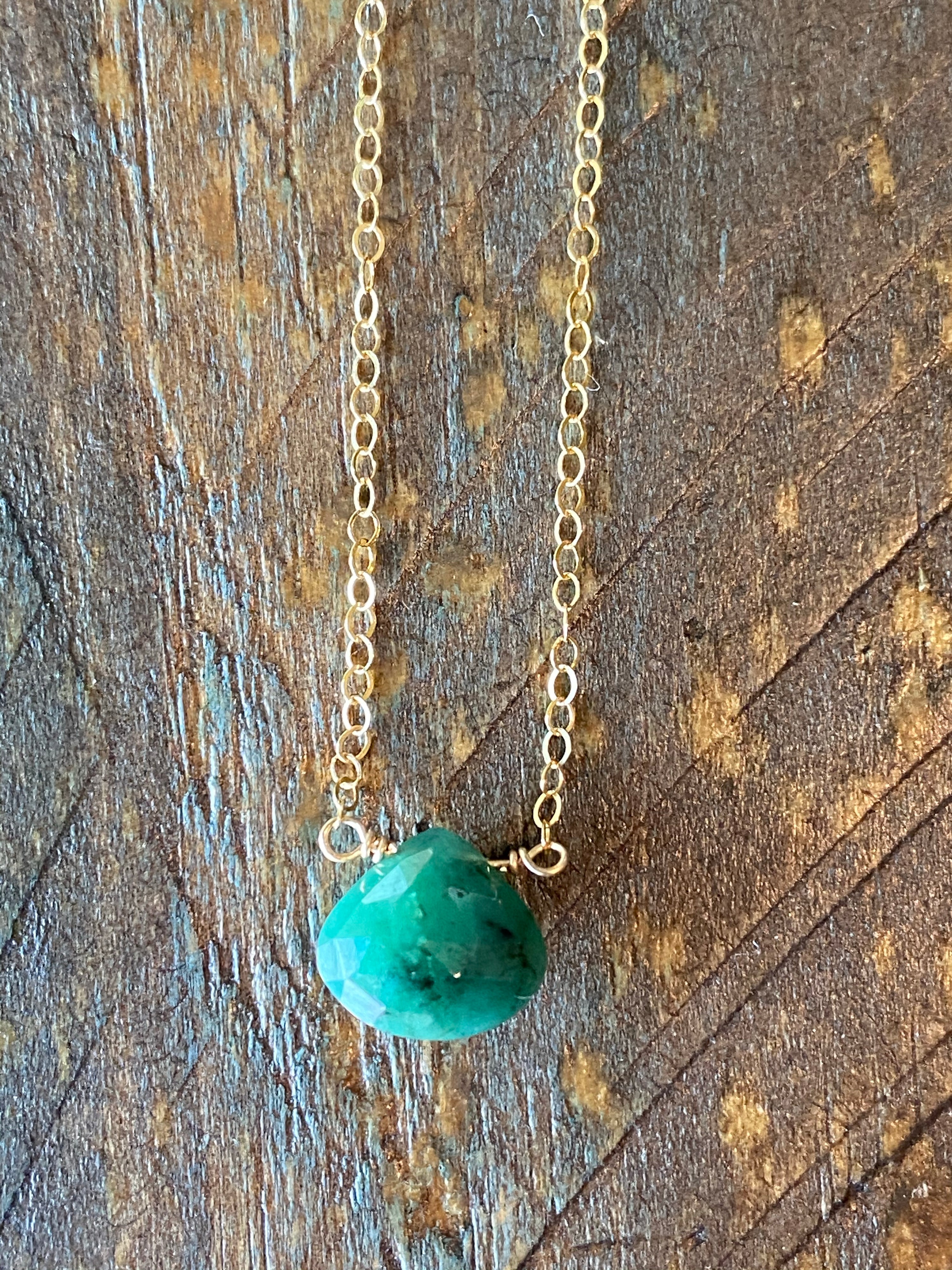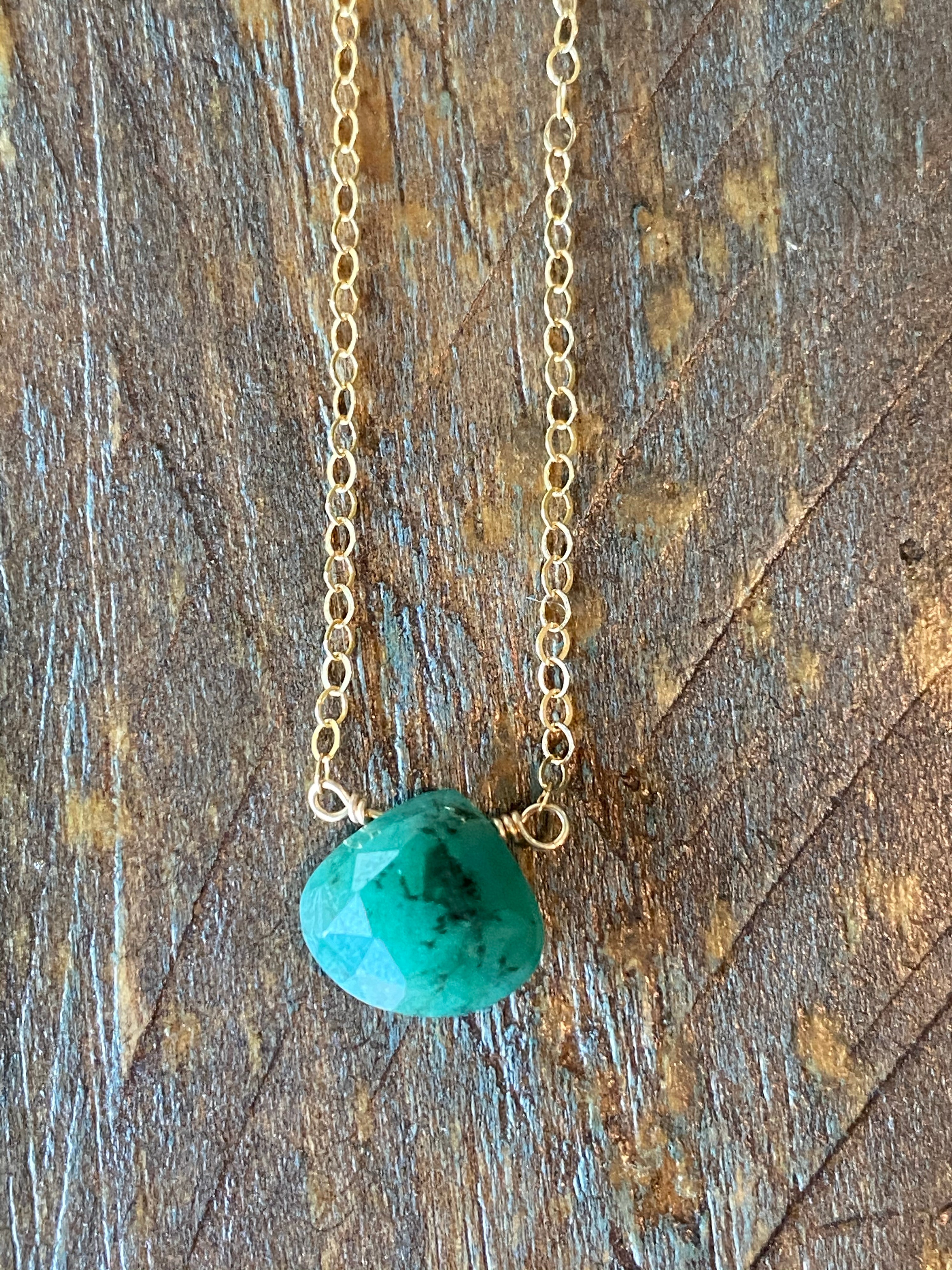 Gold emerald teardrop gemstone necklace
16"-18" 14k gold filled chain. Natural stone size and color varies.
Information about emerald gemstone:
Emeralds are known to heal both emotional love and the physical heart. It is a powerful energy stone, strengthening the eyes, heart and immune system as well as the nervous system. Considered a stone of regeneration and recovery, assisting one in healing negative emotions.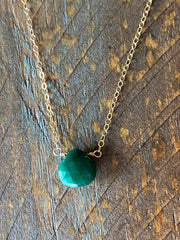 Gold emerald teardrop gemstone necklace