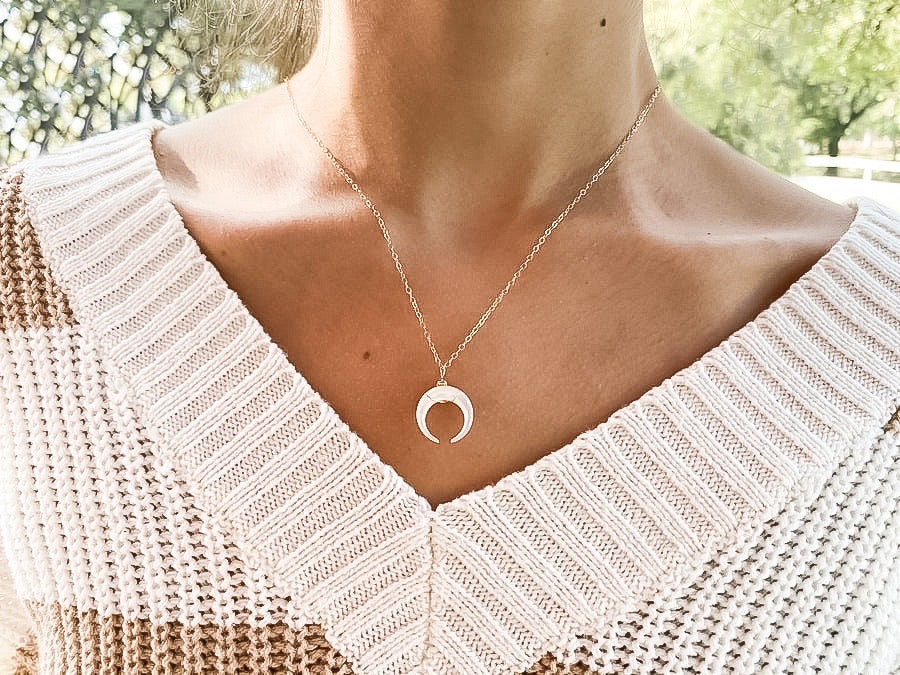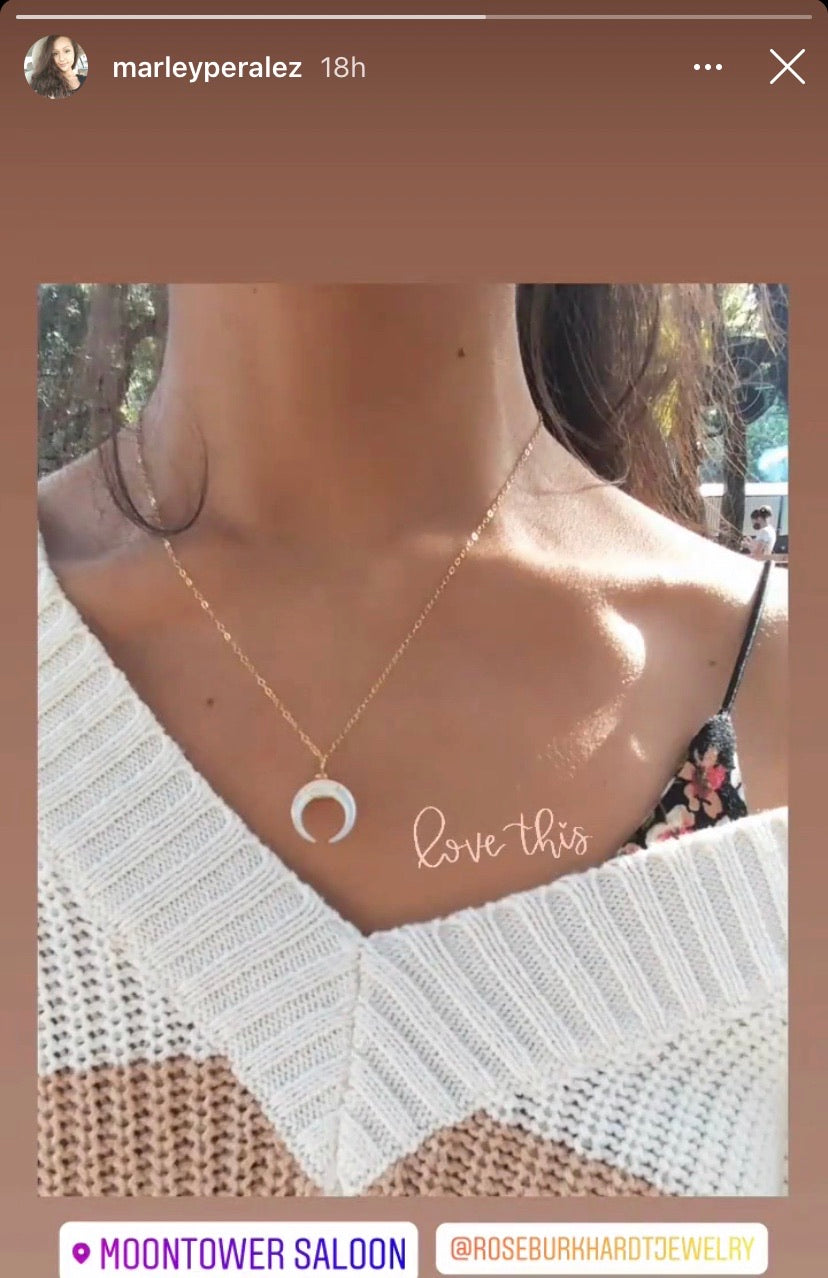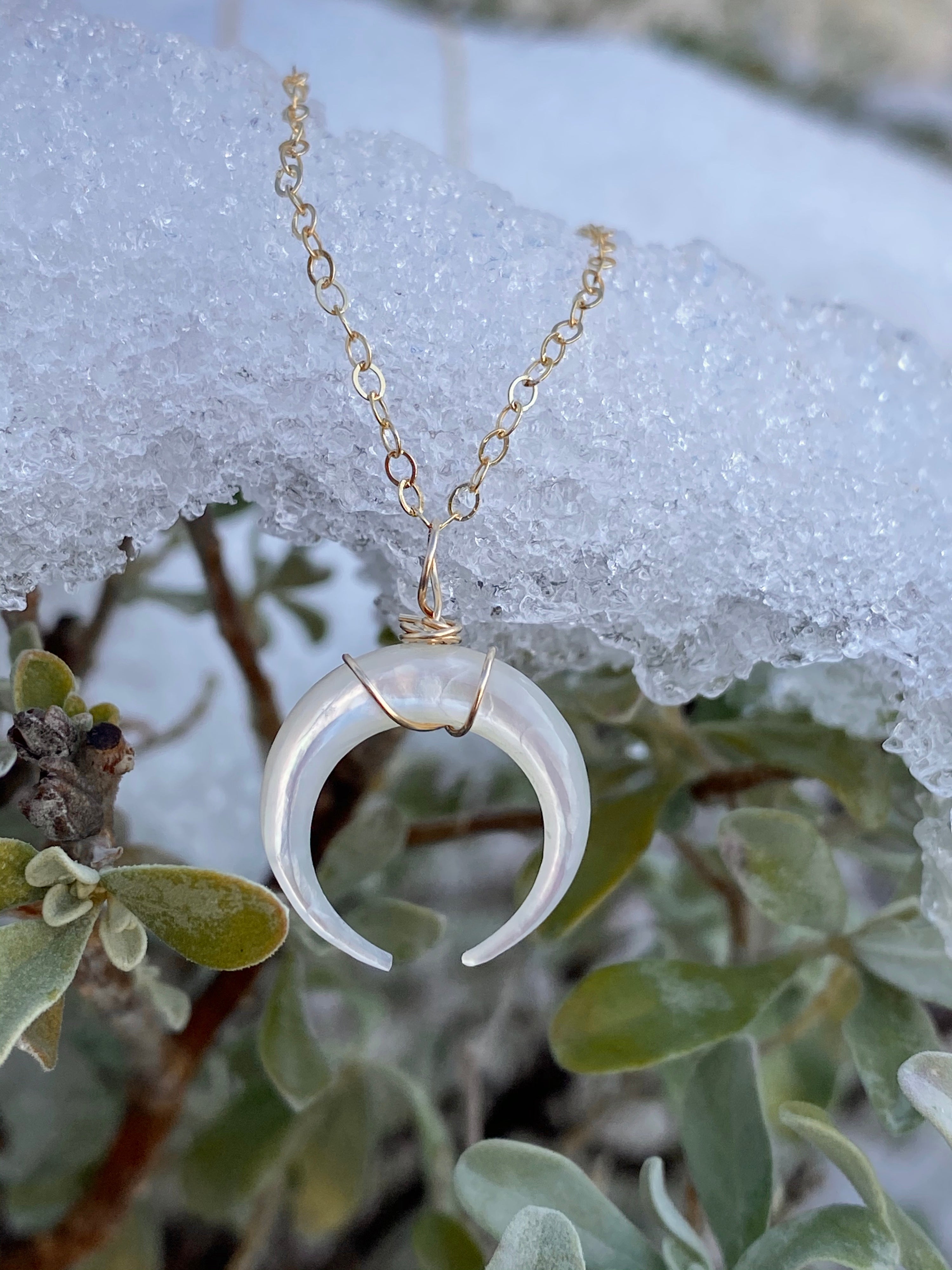 Gold & Pearl Shell Horn Pendant Necklace
Boho glam pearl and gold necklace features a natural shell shaped as an elegant horn. This makes a gorgeous graduation, birthday, or Mother's Day gift for someone special in your life.
- 18"-20" 14K gold filled necklace
- This is a PRE ORDER; 4-6 weeks for delivery

Rose Burkhardt handmade jewelry online creates a stylish statement to blend effortlessly into your wardrobe. Trendy, delicate, chunky, birthstone, and custom affordable jewelry made in Texas USA.
Gold & Pearl Shell Horn Pendant Necklace