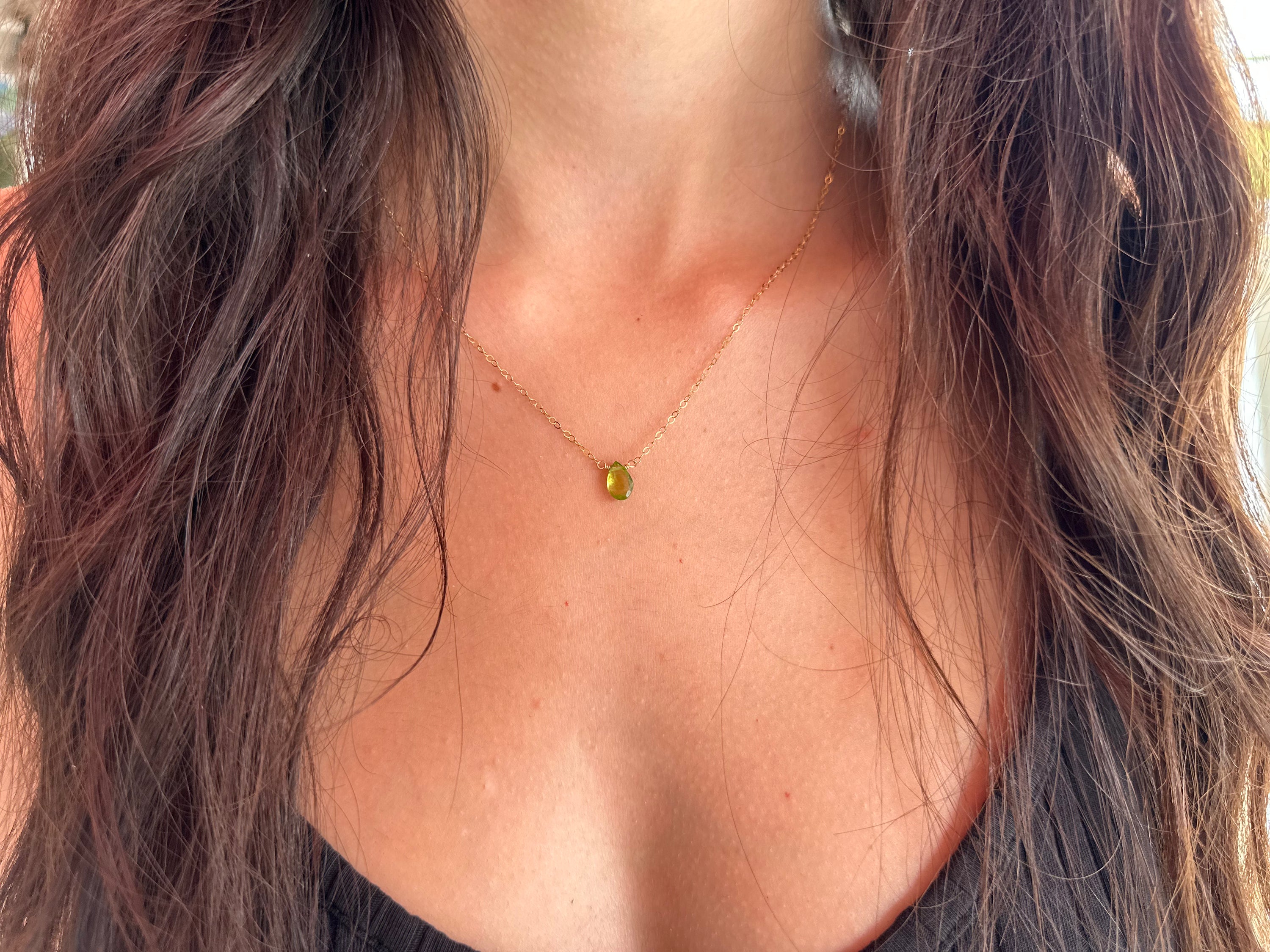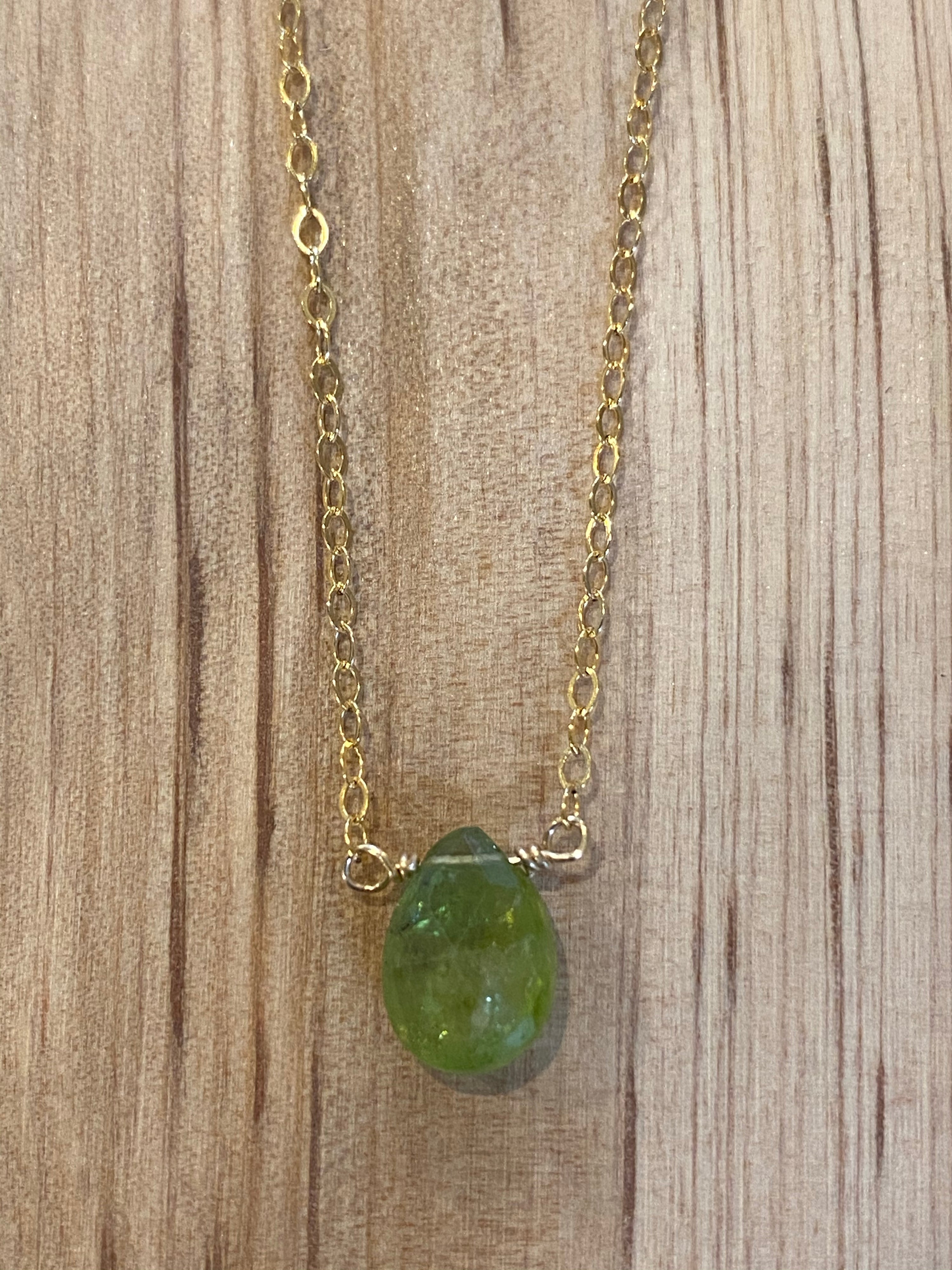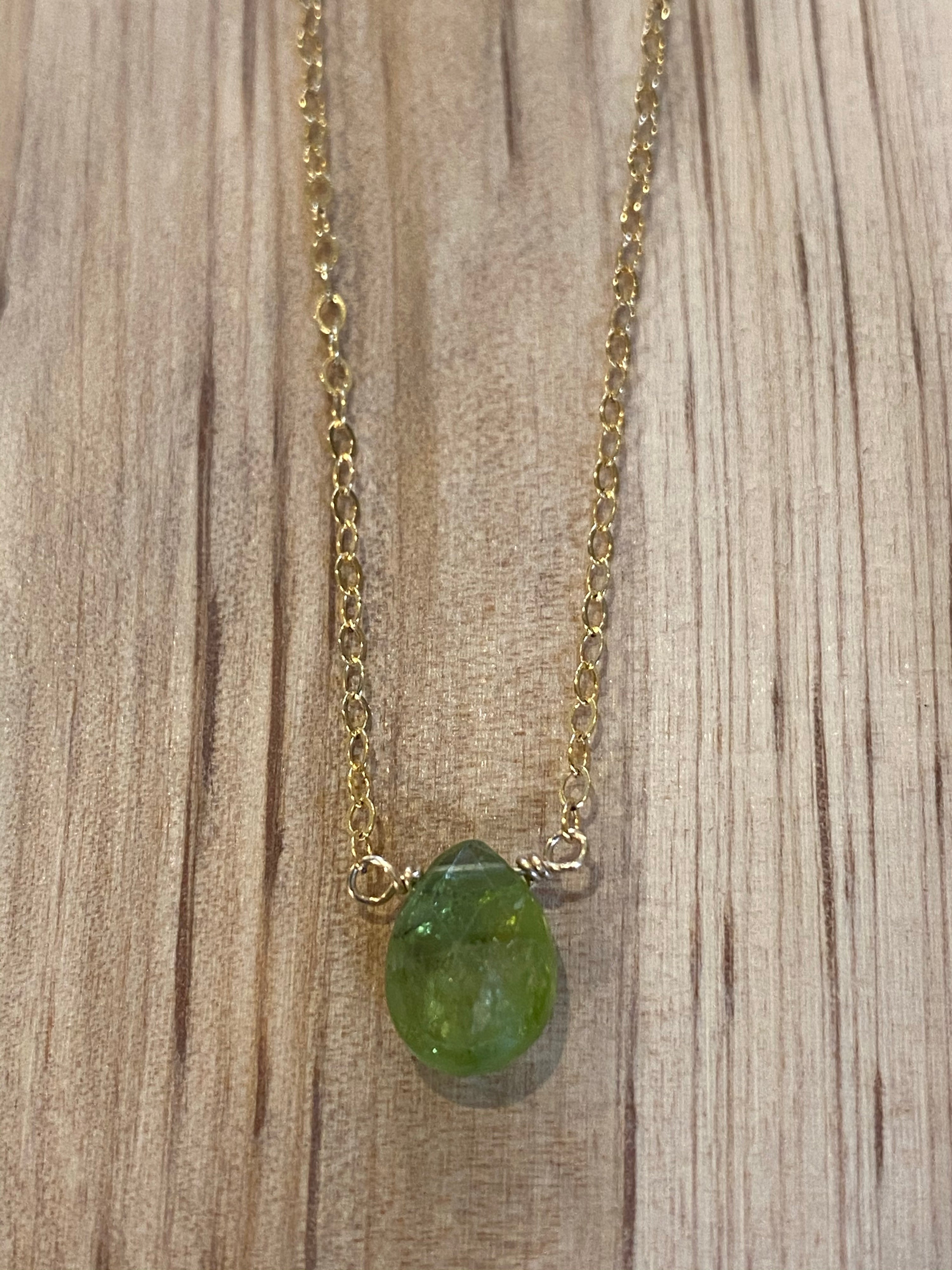 Gold Peridot teardrop gemstone necklace
16"-18" 14K gold filled necklace. Peridot is about .4-.5". Natural stone color & size varies.
Meaning of peridot:
Peridot opens our hearts to joy and new relationships. It enhances confidence and assertion, motivating growth and change.
Peridot name comes from:
The word peridot comes from the Arabic "faridat," which means "gem." Most peridot is formed deep inside the earth and delivered to the surface by volcanoes. Though most of the peridot today comes from Myanmar, Pakistan, Tanzania, Vietnam and the United States, some came to Earth on meteorites while others are found in exotic locales like Peridot Beach, Hawaii, where the sands shimmer a luminous green.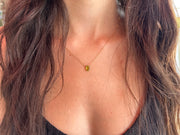 Gold Peridot teardrop gemstone necklace