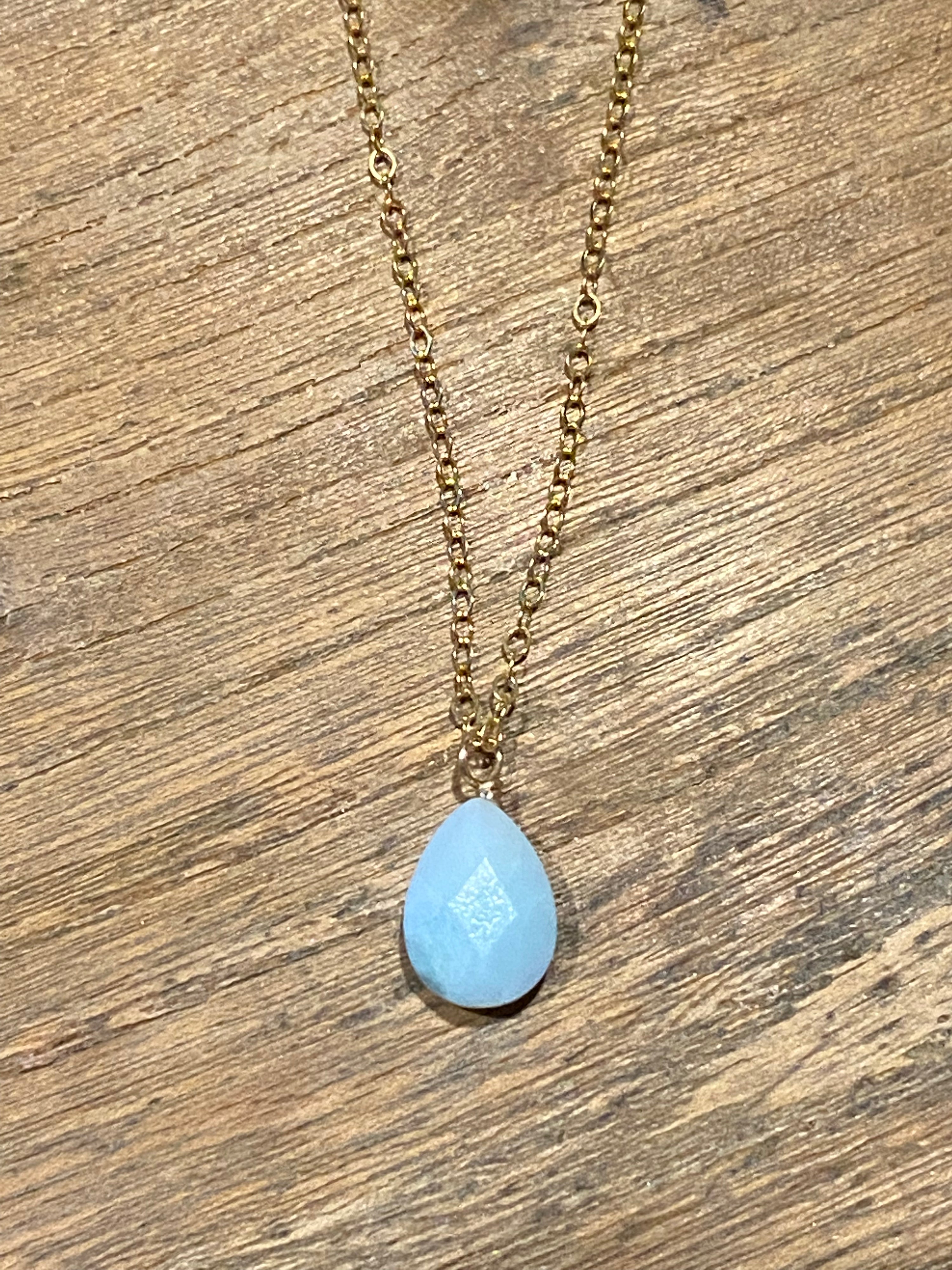 Gold Peruvian Opal flat teardrop gemstone necklace
16"-18" 14K gold filled necklace. Peruvian is about .25-4" by .25". Natural stone color & size varies.
Meaning of peruvian opal:
Peruvian opal reduces stress and helps the wearer approach the future with a heightened sense of tranquility. Peruvian opal is also believed to help with issues sleeping. 
Peruvian Opal comes from:
This specific type of opal is the national stone of Peru. This fairly rare opal was named after the country, as the only source found is in the Andes mountains.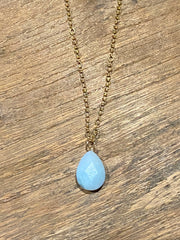 Gold Peruvian Opal flat teardrop gemstone necklace