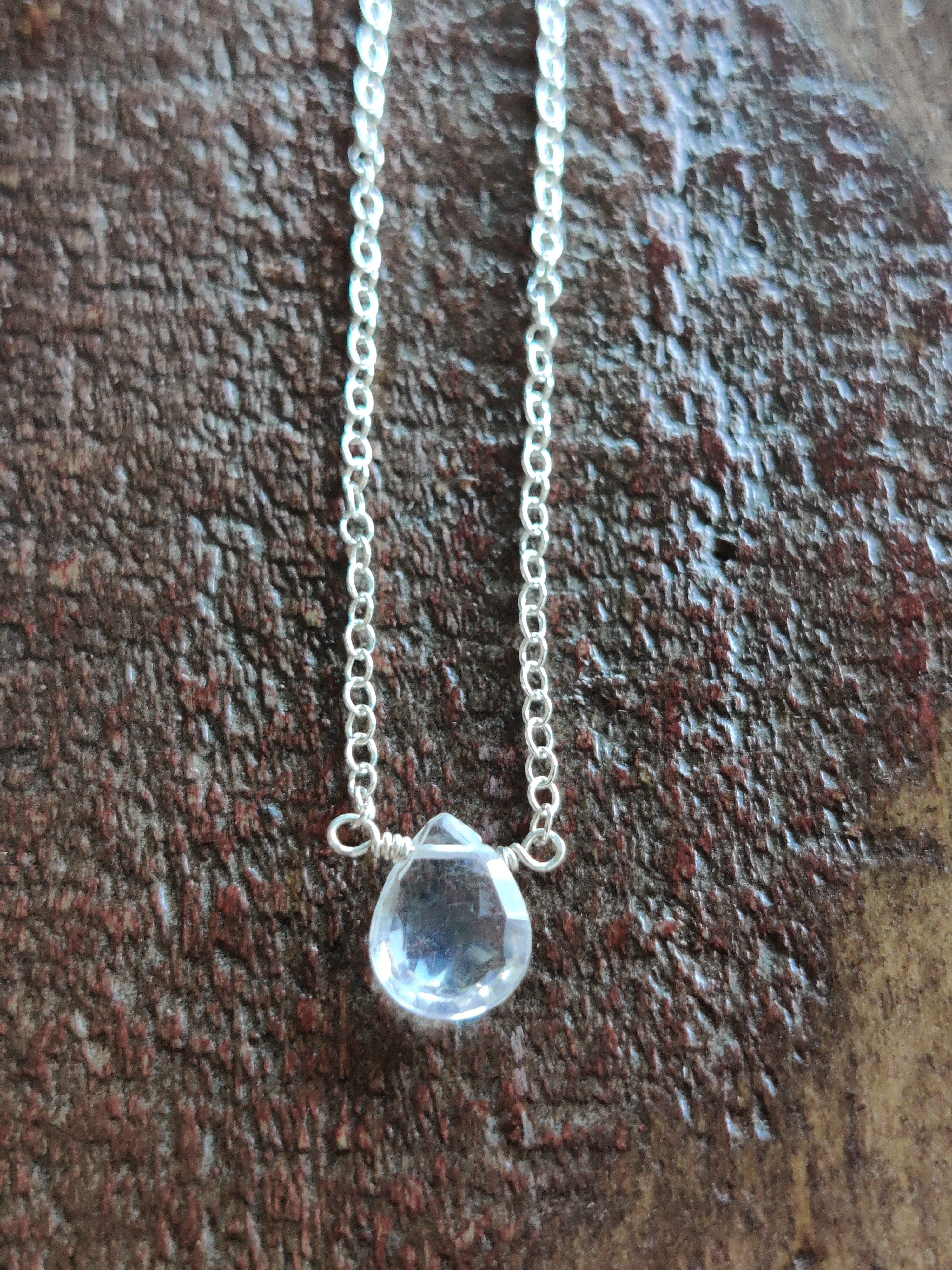 Silver lavender moon quartz teardrop gemstone necklace
16"-18" 14K gold filled chain. Photo is a representation of natural stone. Natural stone color and size varies. 
Information about lavender moon quartz gemstone:
Lavender Moon Quartz is a stone of love, healing and joy. It is actually a type of Rose Quartz with a high level of titanium or manganese within it (hence the color, which is a sort of pinkish-purple lilac pink.) It alleviates lack of self worth and low self esteem, and helps to assist with appreciating the things around you.  Lavender moon quartz is colored with manganese and titanium making it actually a type of rose quartz.
Origins:
Lavender Moon Quartz is a rare, pinkish-purple gemstone that comes from a single mine and is mined straight from the host rock. Lavender Moon Quartz comes from the Boquira Mine in the northern Brazilian state of Bahia.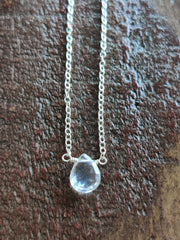 Silver lavender moon quartz teardrop gemstone necklace