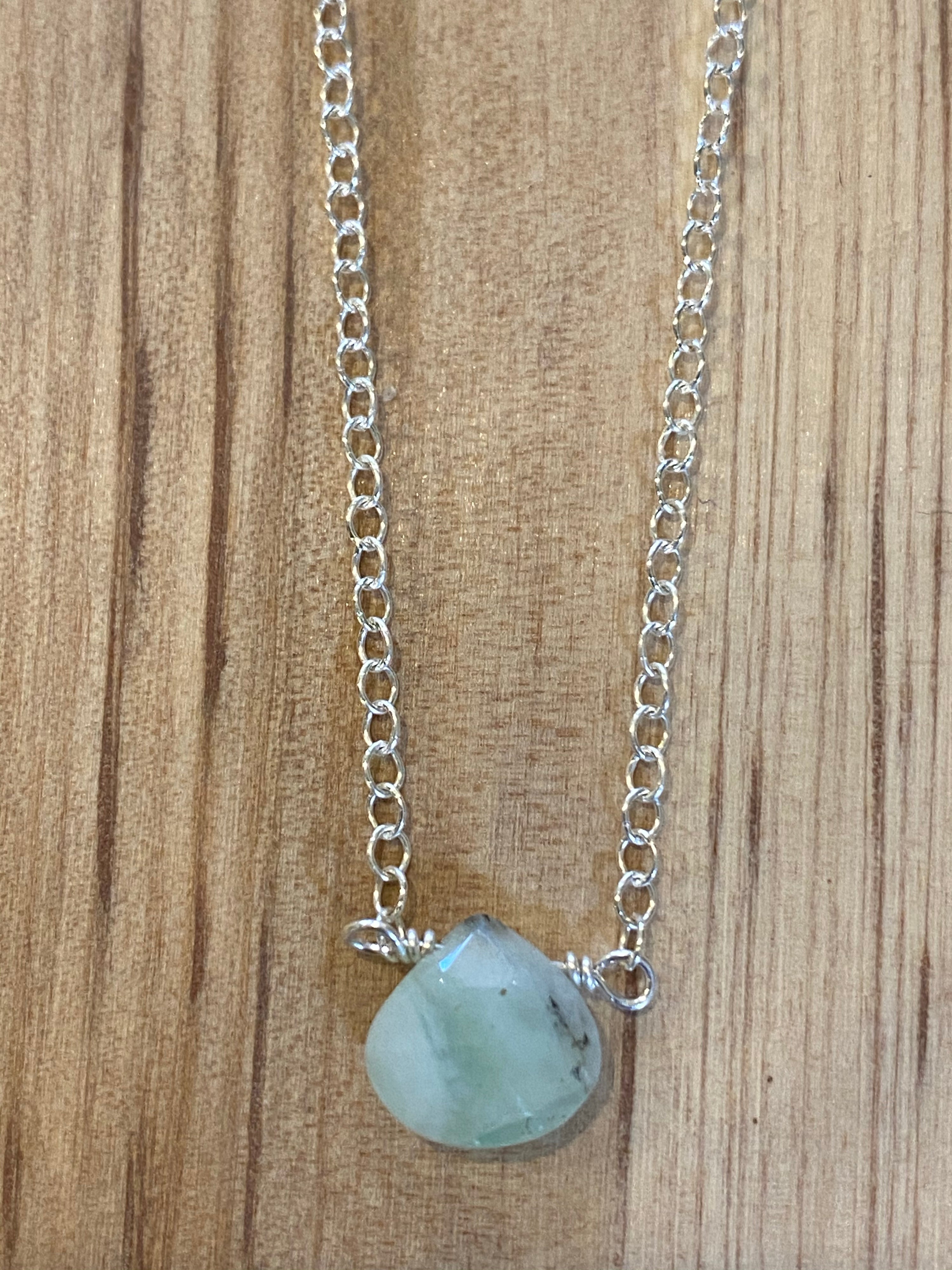 Silver mint amazonite teardrop choker necklace
16"-18" sterling silver chain. Faceted mint amazonite is approximately .5" by .5".
Information about mint Amazonite gemstone:

Amazonite helps you to see both sides of a problem or different points of view. It soothes emotional trauma, alleviating worry and fear. Dispels negative energy, aggravation and blockages within the nervous system.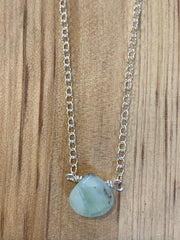 Silver mint amazonite teardrop choker necklace