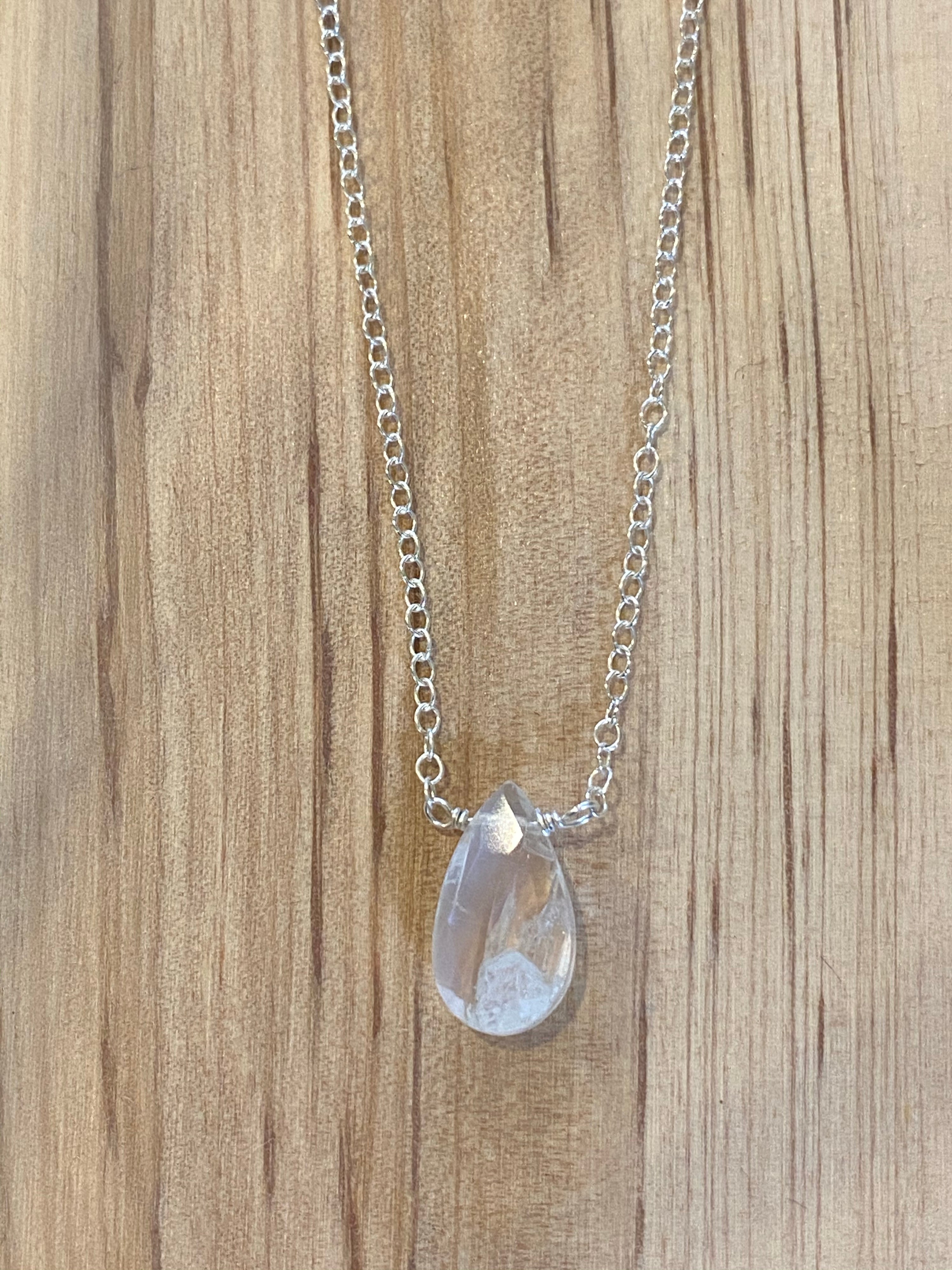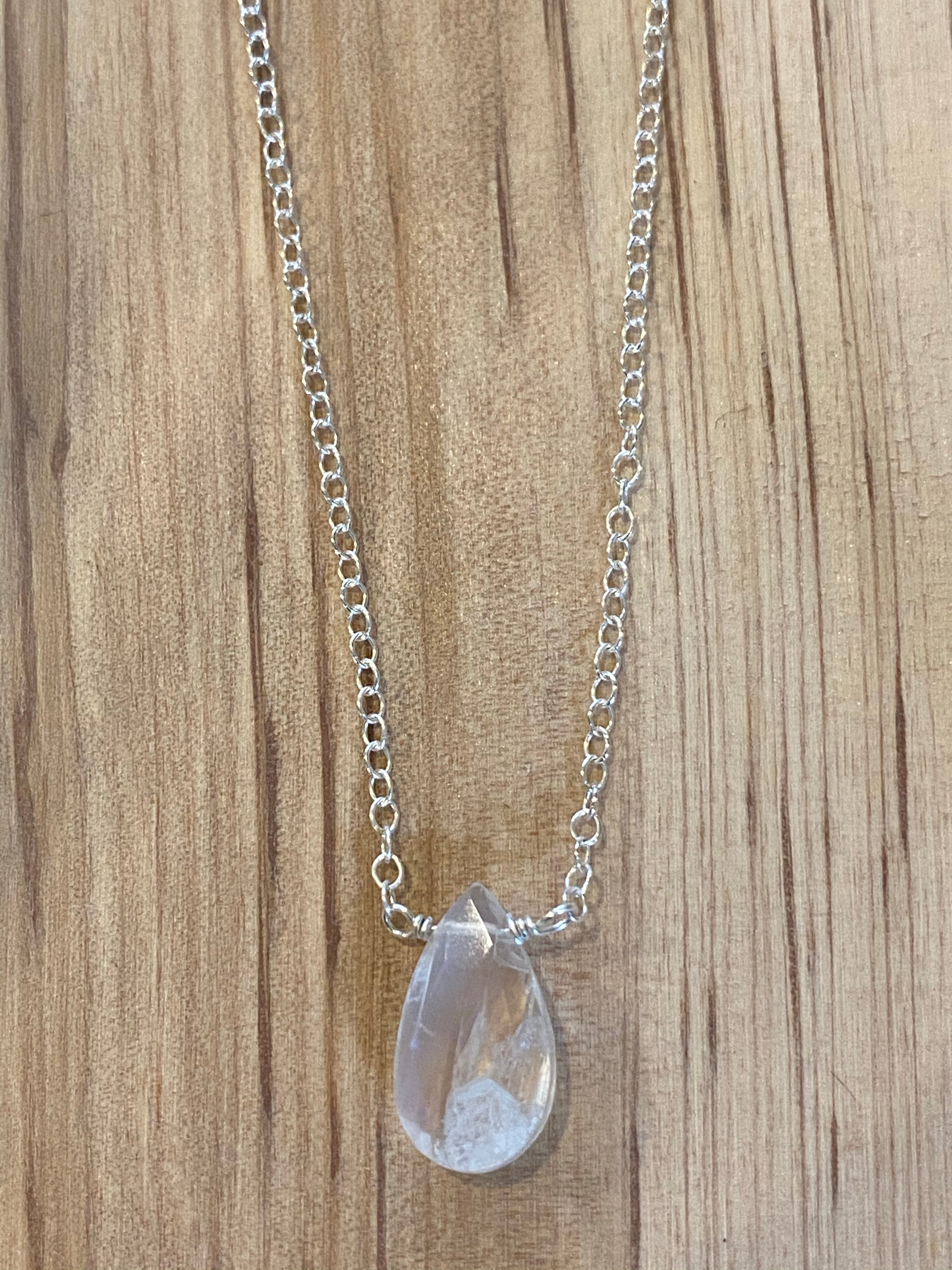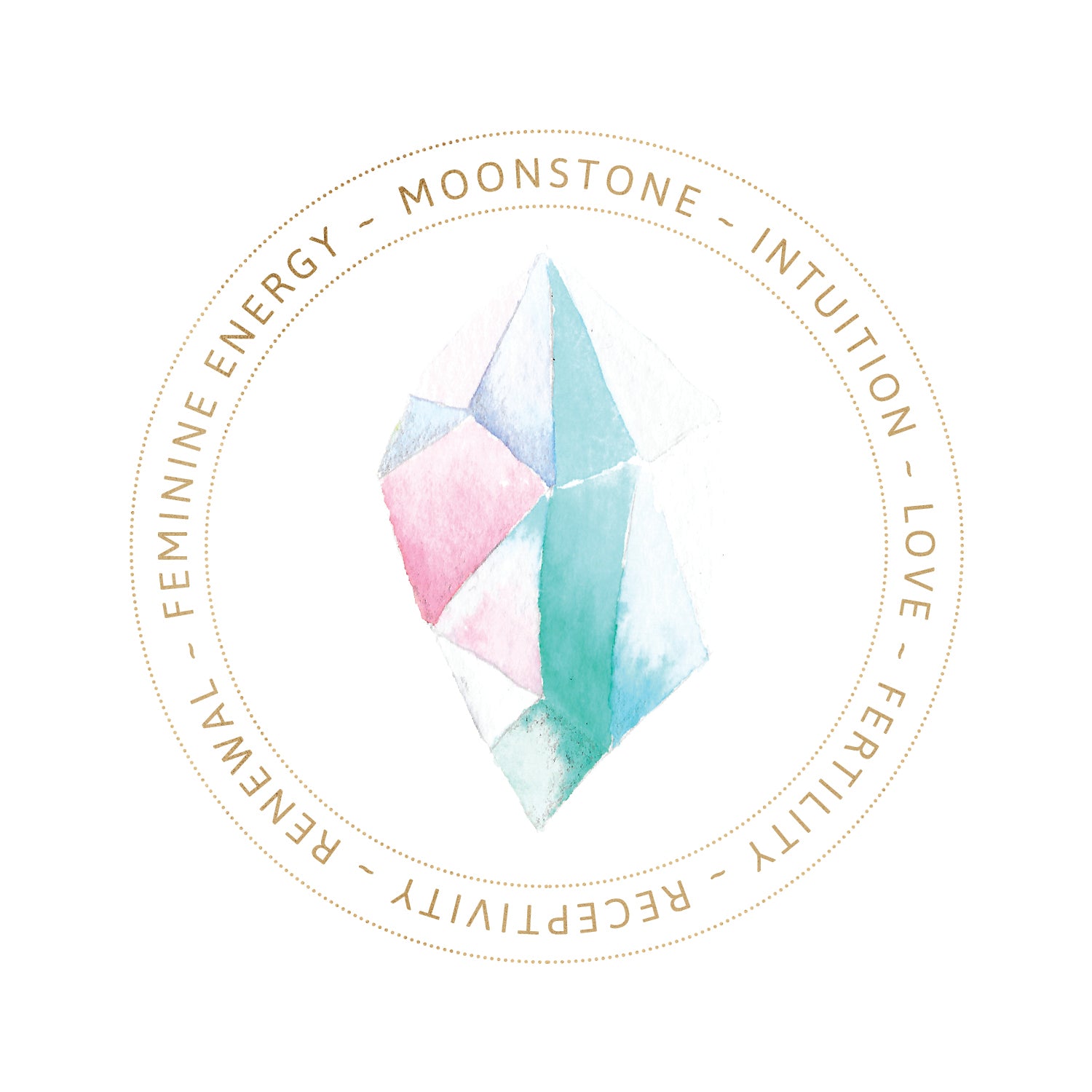 Silver Moonstone Teardrop Gemstone Necklace
16"-18" sterling silver necklace. Moonstone is about .5" by .25-4". Natural stone color & size varies.
Meaning of moonstone:
A stone for "new beginnings", Moonstone is a stone of inner growth and strength. It soothes emotional instability and stress, and stabilizes the emotions, providing calmness. Moonstone enhances intuition, promotes inspiration, success and good fortune in love and business matters.
Moonstone name comes from:
Moonstone is named for it's lunar glow - a visual effect caused by light diffraction.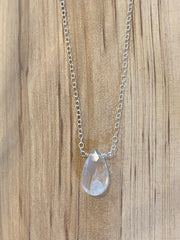 Silver Moonstone Teardrop Gemstone Necklace