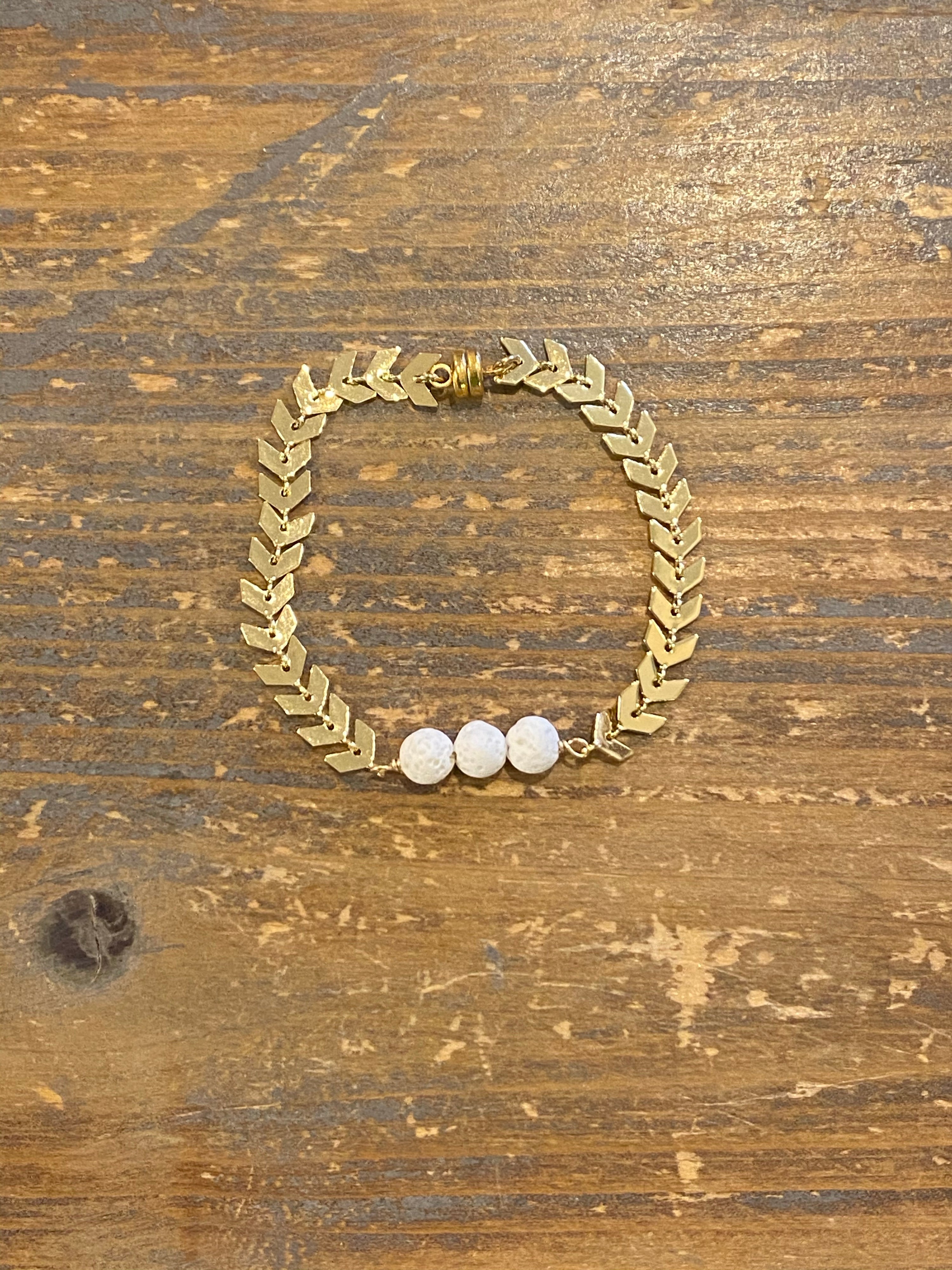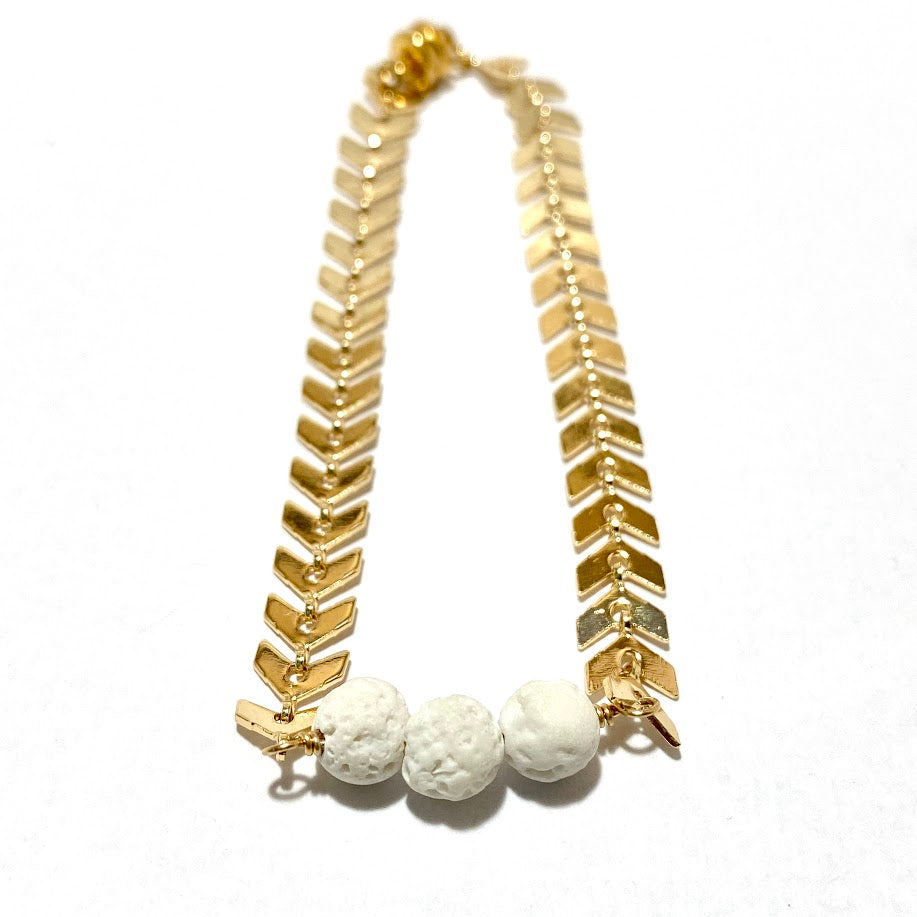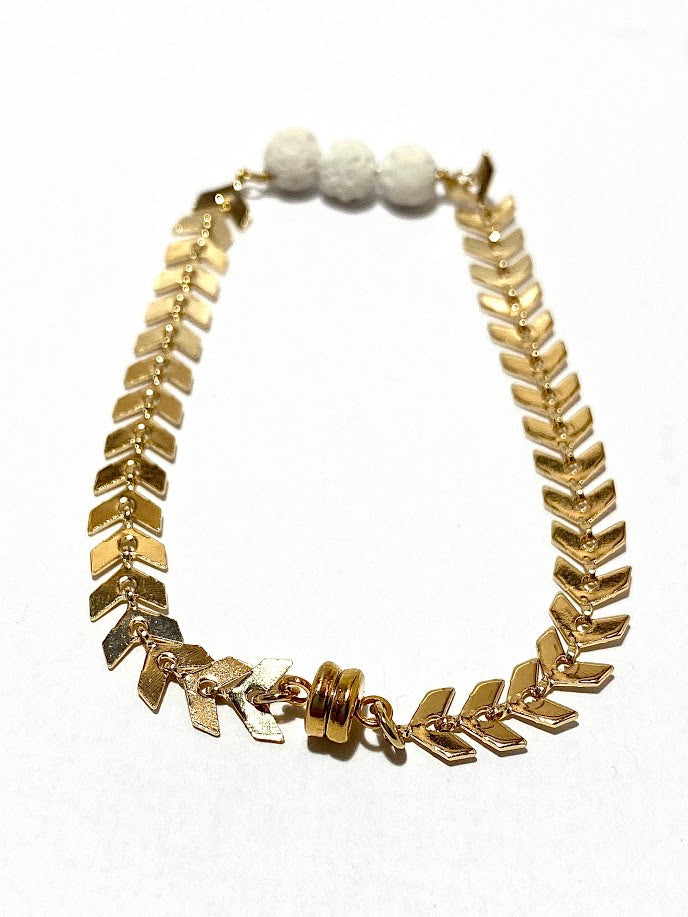 Regular Gold Filled Ivy Aromatherapy White Lava Rock Bracelet
6.5". Magnetic clasp.
This aromatherapy bracelet with an extra strong magnetic clasp comes on gold plated ivy chain with white lava rocks. The lava stones are porous and allow you to put a drop of essential oil or perfume on and act as an aromatherapy diffuser.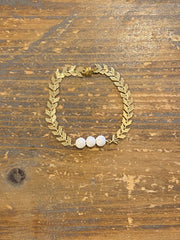 Regular Gold Filled Ivy Aromatherapy White Lava Rock Bracelet